Industrial AI Company ONEPREDICT Appoints COO to Expand Global Business and Lead its New US Entity
---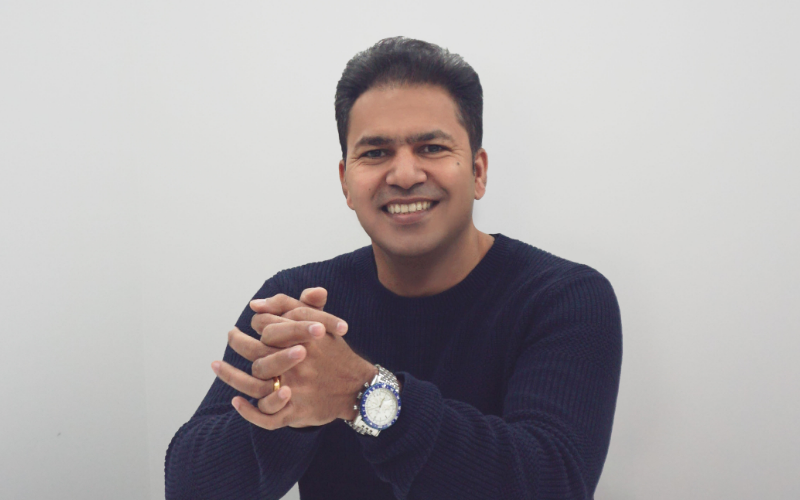 ONEPREDICT Incorporated its first overseas entity in San Francisco, US, to expand global customer touchpoints.

Bharat Vats, an AI/IoT business thought leader and senior executive, has been named as the newly-created Chief Operating Officer (COO) and Chief Growth Officer (CGO) role to solidify strategies for global expansion.
SEOUL, South Korea, Jan. 19, 2023 -- ONEPREDICT, a South Korean industrial AI-based facility predictive maintenance (PdM) solution company, has named Bharat Vats as the Chief Operating Officer (COO) of its newly incorporated US entity (San Jose, CA) and Chief Growth Officer (CGO) of South Korea in efforts to make inroads into the global market.
Vats is a veteran with over two decades of global business experience, leading significant corporate growth strategies within the utilities, energy, semiconductor, and oil & gas industries. He has worked with Fortune 500 companies, including General Electrics, IBM, and Danaher, becoming an insight provider specialized in the high-tech sector. Prior to joining ONEPREDICT, as Chief Revenue Officer, Vats was leading revenue and business growth of the AI and IoT-based PdM business at PARC, a research and development company owned by Xerox Corporation.
ONEPREDICT plans to expand its global business by increasing touchpoints with customers and partners in North America, leveraging the incorporation of the US entity and the recruitment of the local business expert as the cornerstone. What's more, starting with 'POWERGEN International 2023,' the world's largest energy power generation exhibition to be held next month, GUARDIONE® products will be showcased to industry officials worldwide through various channels.
As the country's industrial AI leader, ONEPREDICT provides GUARDIONE® product family that offers a predictive and prescriptive solution to key industrial assets through the company's original industrial AI technology. Securing top-tier customers in multiple industries such as high-tech manufacturing, energy generation, petrochemicals, and utilities, GUARDIONE® is now striving to further deliver value to global worksites by exploiting international growth markets.
Prof. Byeng Youn, Founder and Chief Executive Officer of ONEPREDICT said, "Our global expansion is driven by experience, data, customer portfolio, and quantitative effectiveness accumulated as the country's No. 1 industrial AI company. Now, we have just moved into the second phase of the business growth, and we are keen to see that our predictive and prescriptive solution heralds the PdM of the future to the wider world."
Vats said, "The global PdM market, with an average compounded annual growth rate of 36%, is one of the most promising markets going through the trajectory of expansion," "We will introduce our disruptive industrial AI technology, developed by World-class scientists and engineers at ONEPREDICT, to the global markets to augment industrial users with a newer, better and accurate tool for PdM."